← Back to Trade Talk Blog
One of the greatest challenges of running a technology company—particularly when you're not located on a coast and your name isn't Google, Microsoft, Amazon or Facebook—is talent acquisition. Sure, TT faces plenty of other challenges as a technology provider in capital markets: our industry has had a tumultuous few years which have seen contraction, corruption and regulatory uncertainty; the only recently abating race toward zero latency was a story of significant capital expenditure as much as it was engineering ingenuity; the benefits that technology has brought to the trading world have often been overshadowed by its high-profile failures.
TT employees gather at the Chicago headquarters.
But the challenges we face running a technology business in this space are no match for the difficulty of building and maintaining a recruiting pipeline of the brightest minds. And when your people are more important than your product—after all, without the former, you'll never have the latter—this is a challenge that requires the utmost attention from the highest levels of an organization.
Finding success at this is as much a function of TT being an amazing place to work as it is finding the right people in the first place. Which is why I recently made several organizational changes to better focus the business, including appointing Katie Burgoon as EVP of HR, Drew Shields as CTO and Mike Mayhew as CIO. Together with them, I will be doubling down our focus on recruiting efforts, ensuring that we're leaving no stone unturned in finding the best people and that TT is sought after by the best as a great place to work.

Expanding Our Search
In the better part of the last decade, Chicago has seen a real ascent toward becoming a city where technology isn't an afterthought. In addition to many of the familiar Silicon Valley names setting up shop here, we've had a booming—and well documented—startup culture emerge, with the help of 1871 and the like. As one of Chicago's more mature tech companies, we at TT are thrilled to see the influx of talent seeking out our home as a destination for exciting technology work. But while the talent pool in Chicago is growing, naturally so too is the competition. It's recently become clear that in order to continue finding the best and the brightest, we'd have to expand our search beyond the Midwest.
We've had longstanding relationships with the country's best schools by virtue of our TT CampusConnect™ program. And while this has been an incredibly successful program by all measures, it was not originally intended to be an arm of our recruiting efforts. Within the last two years, however, we've made it a point to specifically recruit from schools across the country that are part of this program, both for internships as well as full-time hires. In the computer science and finance departments, we're already a household name at many of these institutions, so it made sense to tap into these relationships to find students who have already shown an interest in the markets.
Expanding Our Team
When one of our most senior engineers recently indicated he was considering moving home to his native India, it got our gears turning. Yes, in many cases India has become the epitome of offshoring software development, often fraught with challenges around communication, coordination and quality control. But there's one undeniable fact about India and technology development: there is a massive talent pool of the highest quality technologists on the planet. And if we could have one of our most trusted engineers be in charge of tapping into this pool and building a proper extension of the TT engineering team—with people who are as committed and passionate about what we're doing as the folks back in Chicago—perhaps we were looking at a great opportunity to expand engineering beyond the walls of Chicago for the first time.
And why not? After all, TT is a global company that builds products that are used nearly every hour of every day on six continents. We have a world-class follow-the-sun support team spread across many offices around the world. Combining improvements in the quality and reliability of video conferencing with the modern development tools our engineers use every day, there's no longer a good reason our engineering team shouldn't also go global.
On June 1, we opened our Pune, India office, which is initially focused on engineering.
So we are excited to announce that as of June 1, we have officially opened our Trading Technologies India office in Pune. Initially focused on engineering, we plan to eventually build a sales team as we expand into the region. Our hopes of finding top-tier talent were realized, as we've already made four new hires for both client and server teams, and we plan to grow by one or two more in the coming weeks and months. I personally will be making a trip to Pune next month to meet the team, and I couldn't be more excited, both for my visit and for what this means for TT.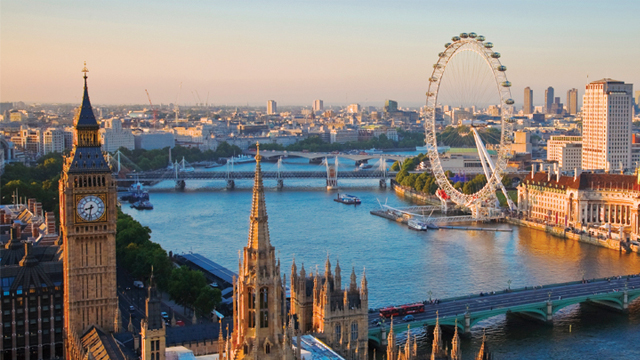 Our engineering team will extend to London beginning July 6.
And beginning July 6, we will also be extending our engineering team across the Atlantic to London, another city with a deep talent pool in technology and finance. Following the same model as with our India office, we are sending one of our most senior Chicago-based engineers to London (which already has some of the best sales, support and operations folks in the business) to build the team. We've already made a few great hires, and we're excited to continue growing there as well.
As for our Chicago headquarters, we plan to invest more in recruiting here in the Midwest and beyond than ever before. We continue to enjoy a strong alumni base of some of the country's best engineering schools—and as anyone who's built a team will attest, internal referrals can't be beat in terms of reinforcing a great culture. But we've also realized that by only looking here at home, we're turning a blind eye to a world of other potential candidates. And with all the other challenges we face running a technology business, we may as well invest in positioning ourselves to succeed at the most important one of all: finding great people.
If I've piqued your interest and you or someone you know is looking for a new career opportunity, I'd encourage you to visit our website to learn about our current openings. We're presently hiring for a variety of positions in Chicago, New York, London and Singapore, and we'll be hiring in other regions as time goes on.