← Back to X_TRADER® Help Library
Creating Custom Pricing Models Documentation
How to Create Custom Pricing Models
This document is intended for Trading Technologies customers who wish to employ proprietary asset pricing models within X_TRADER by creating and installing Custom Pricing Models.
Customers may develop Custom Pricing Models in .NET (C# / Visual Basic .NET – Visual Studio 2005) or in COM (Visual C++ - Visual Studio 2005 / Visual Basic 6) and inserted into Autospreader as well as MD Trader.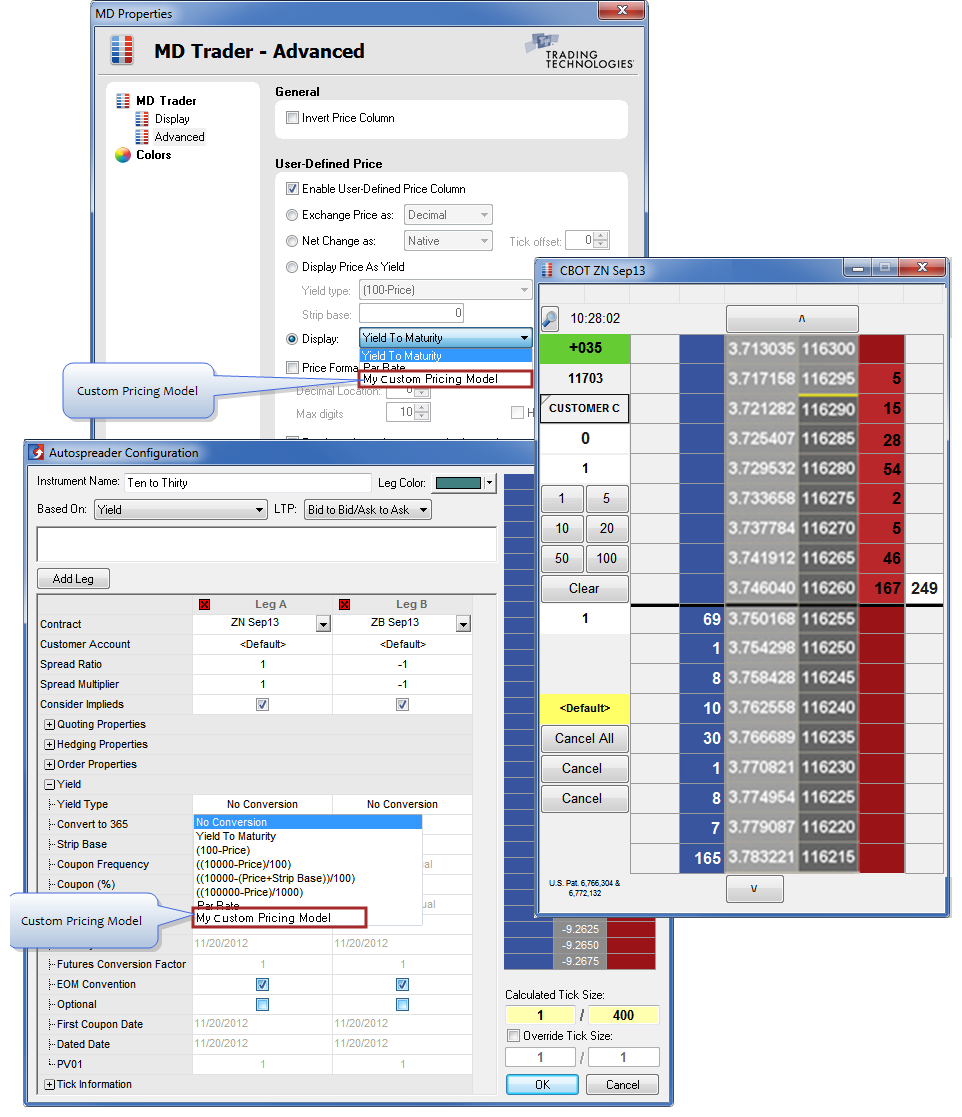 The following are required to create Custom Pricing Models:
X_TRADER must be installed on the development system. This is necessary to provide the development environment with access to the Custom Pricing Model Interface definitions that are contained in the X_TRADER executable.
The developer should posses a basic understanding of COM development and/or a basic understanding of developing COM components in a .NET environment.