← Back to X_TRADER® Help Library
General Gateway Architecture Documentation
Understanding TT Gateway Architecture
Overview
TT Gateways function as portals through which X_TRADER® workstations communicate and interact with the world's exchanges of trade. Due to the similar nature of TT Gateways, information presented herein is general to all TT Gateways.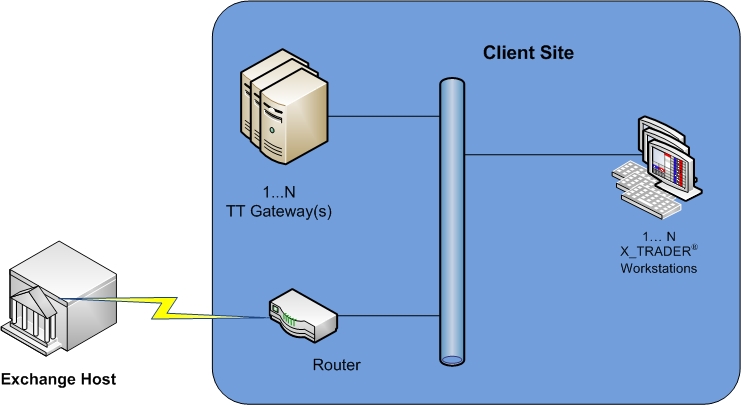 In addition to gateways, other hardware and software packages can lie between the X_TRADER® workstation and the exchange. These can include:
Third-party machines and devices (e.g., NYSE Liffe Common Customer Gateways)
Third-party networks
Hardware and/or software configurations specific to the customer site and security measures. Such configurations can include firewalls, hubs, security managers, and routers.