← Back to X_TRADER® Help Library
Historical Fill Server Documentation
System Component Architecture
The HFS Architecture diagram illustrates how HFS-related components interact and communicate with one another.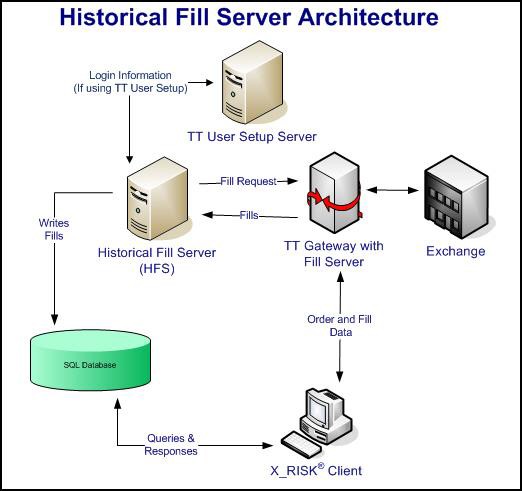 HFS-related components consist of:
Historical Fill Server: Records fills and writes them to the database.
TT Gateway (with Fill Server): Sends fills to the HFS upon request.
SQL Database: Stores fill data.
X_RISK®: Requests the display of historical fill data.
TT User Setup Server: Used to configure user logins, including the HFS logins (optional).
Note: If the Historical Fill Server goes down (even during trading hours), any missed fills are downloaded from the Fill Server when it's restarted. TT does not support HFS data replication.