← Back to X_TRADER® Help Library
Migration Documentation
Rebuilding X_TRADER workspaces in advance of the migration
Traders can use the following procedure to rebuild X_TRADER workspaces in advance of the migration weekend (18/3/17).
Open current workspace in X_TRADER.

In the control panel, click | File | Save As. Enter new workspace name "My New NTP workspace".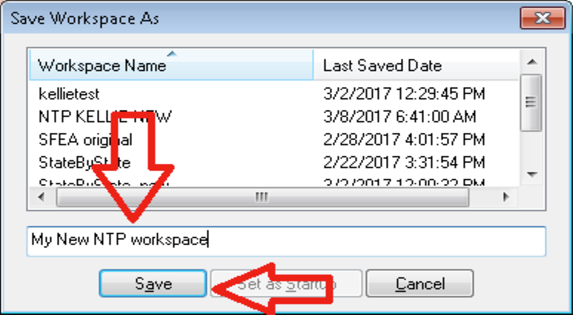 Your X_TRADER Control panel heading should show your NEW workspace name.  This is important, as you don't want to overwrite your current workspace!

Add in NEW SFE contracts from Market Explorer window to your different windows. You will see both the old contracts and new contracts in the Market Explorer windows.  Please use NEW contracts in your new workspace.  The NEW contracts are SFE XX,  not SFE SFE XX.
From the control panel, click | File | Save to save your workspace.
Note: You do not have to close your Order Book, Fills Window, Position Window, etc.
To go back to your current workspace: Control Panel | File | open original workspace.