← Back to X_TRADER® Help Library
OSE Gateway Documentation
Configuring the Trading Environment
Load Balancing
When load balancing your traders across OSE Gateways, you must be mindful of the various Exchange transaction restrictions as listed in the section called Exchange Restrictions.
Note
Due to the variety of factors involved (e.g., hardware specifications, trade volume, etc.), you should work with your Technical Account Manager to determine your optimal load-balancing solution.
MPF2 Setup
Using MPF2, you can configure one TT Gateway to provide prices to client applications and additional TT Gateways for orders and fills. The following diagram illustrates a standalone Price Proxy setup to support multiple Exchange-Flavors of the same market. In this diagram:
X_TRADER

®

workstations connect to the appropriate mapped TT Gateway (i.e., TT OSE-A or OSE-B Gateway) for Order and Fill API connections.
X_TRADER

®

workstations connect to Price Proxy for all OSE-A and OSE-B Price API connections.
A Dedicated Price Proxy routes price subscriptions and resynch requests to the MPF server (named OSE-Z) for OSE prices.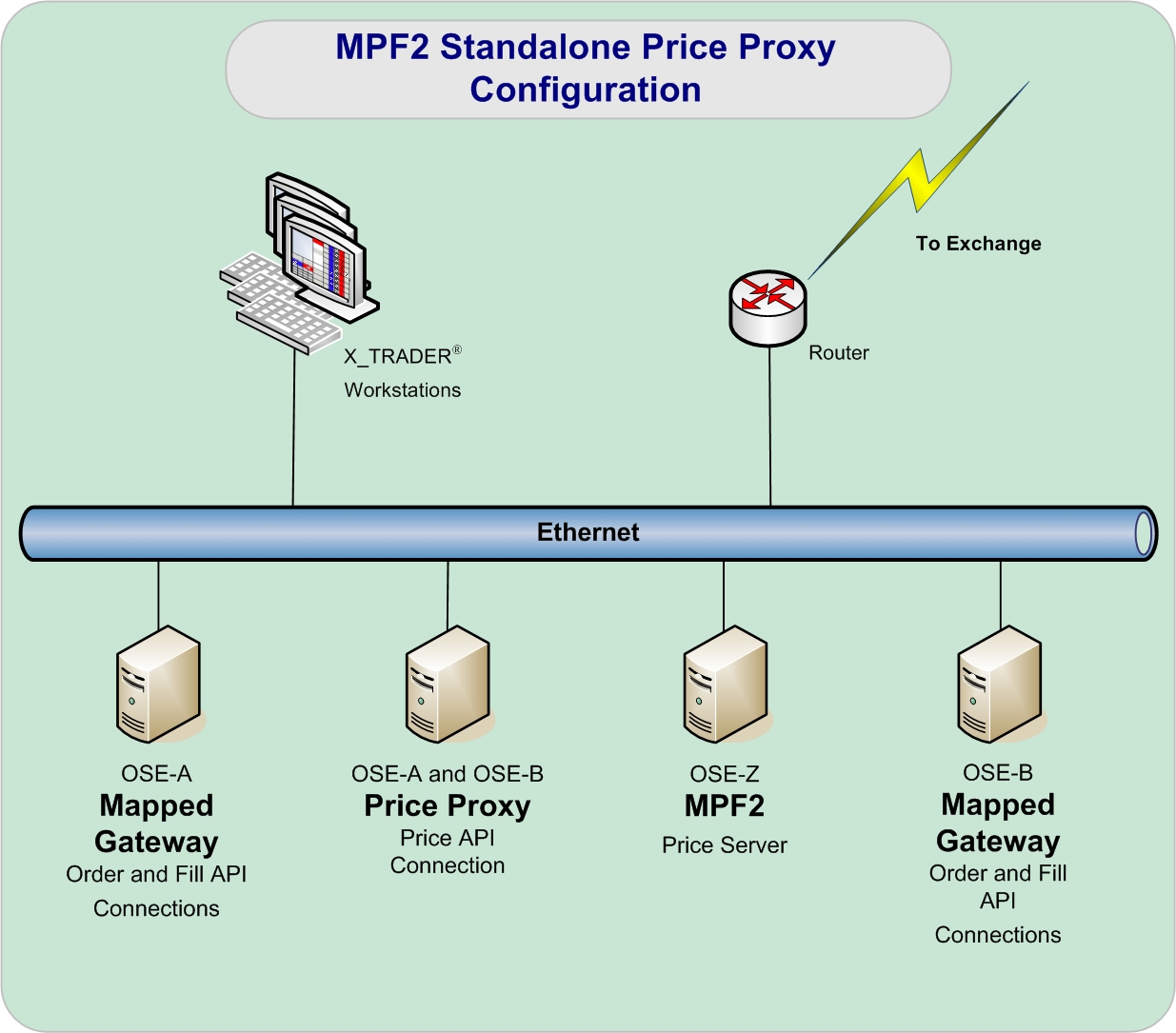 TT supports both single instance and multiple instance Price Proxy standalone servers. Each setup utilizes similar network topology as described above. For complete information related to possible MPF2 Configurations, refer to the MPF2 Feature Guide.