← Back to X_TRADER® Help Library
X_RISK® Documentation
Logging into X_RISK
With the TT Login dialog box, you can easily log into multiple exchanges at once. Your individual MemberGroupTrader IDs are mapped to one Username in TT User Setup. Simply type your Username and Password in the TT Login dialog box and click the Login button.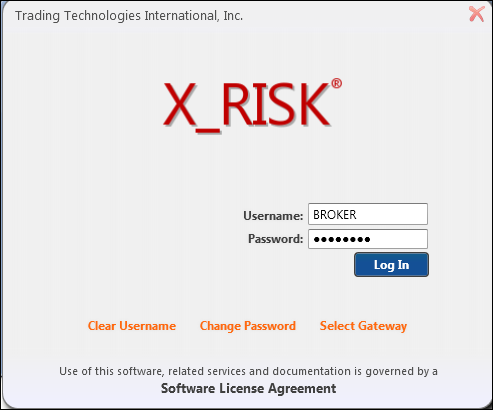 X_RISK is not supported in TT SIM mode.
Login is complete when the X_RISK Control Panel displays with the toolbar buttons enabled.