← Back to X_TRADER® Help Library
X_RISK® Documentation
Fill Tab
The Fill tab sets properties for the Fill window and the Orders and Fills Window.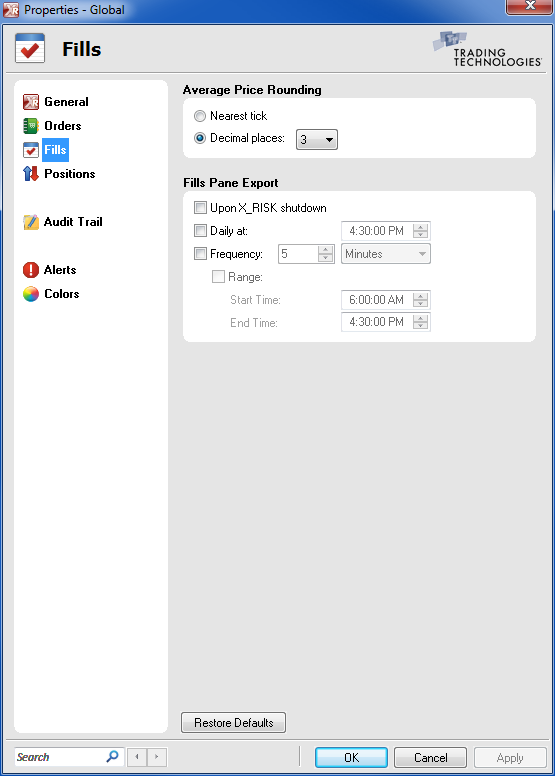 | Average Price Rounding | Description |
| --- | --- |
| Nearest tick | Shows average price to nearest tick settings. |
| Decimal places (1-8) | Shows average price display in decimals. |
Fills Pane Export
Description

Upon X_RISK shutdown

Exports fill data to the folder of choice when you shutdown.

Your

Fill

window must be open when you shutdown for this to work.
A file is created, matching each open

Fill

window and their filters.

Daily at:

Lets you set a specific time of day for the export process to run daily.

Frequency:

Lets you set the intervals at which to export fills data. Enter a numeric value and select either Minutes or Seconds from the drop down menu.

Range:

Lets you set the start and end times to export fills data at the desired frequency. Configurable only if Frequency: is enabled. If the time range is less than the frequency rate (e.g., 90 minutes for a range of 7AM-8AM), you'll be prompted to reset your frequency and range.