Case Study: Global Bank FIX Market Access
TT® Enterprise Solutions
TT's architecture and delivery model make it easier and faster for us to build solutions that meet our clients' demands. Not only can we bring new features to market faster, but our open and extendable architecture allows us to deliver broad and deep end-to-end solutions for all client types. Read on to learn how a major global bank addressed their unique challenges with TT.
Situation and Needs
A leading global bank has been a long-standing Trading Technologies customer, deploying screens to approximately 250 users—their customers—for futures trading. They hosted another EMS vendor solution for futures market access and market data for internal users, multi-asset customers and FIX order flow.
The EMS solution was expensive to host, maintain and support. They had to manage all upgrades, which involved rigorous testing of each release. They were looking for a single solution that was easy to support while at the same time provided them with everything they had. They needed low-latency access to all of the same markets, and the solution needed to support their customers, their internal traders and brokers, and FIX order flow. They were also interested in more sophisticated execution functionality and an OMS to better support customers on their execution desks. Finally, they needed more sophisticated risk controls and the ability for customers to host their proprietary algos and black box applications.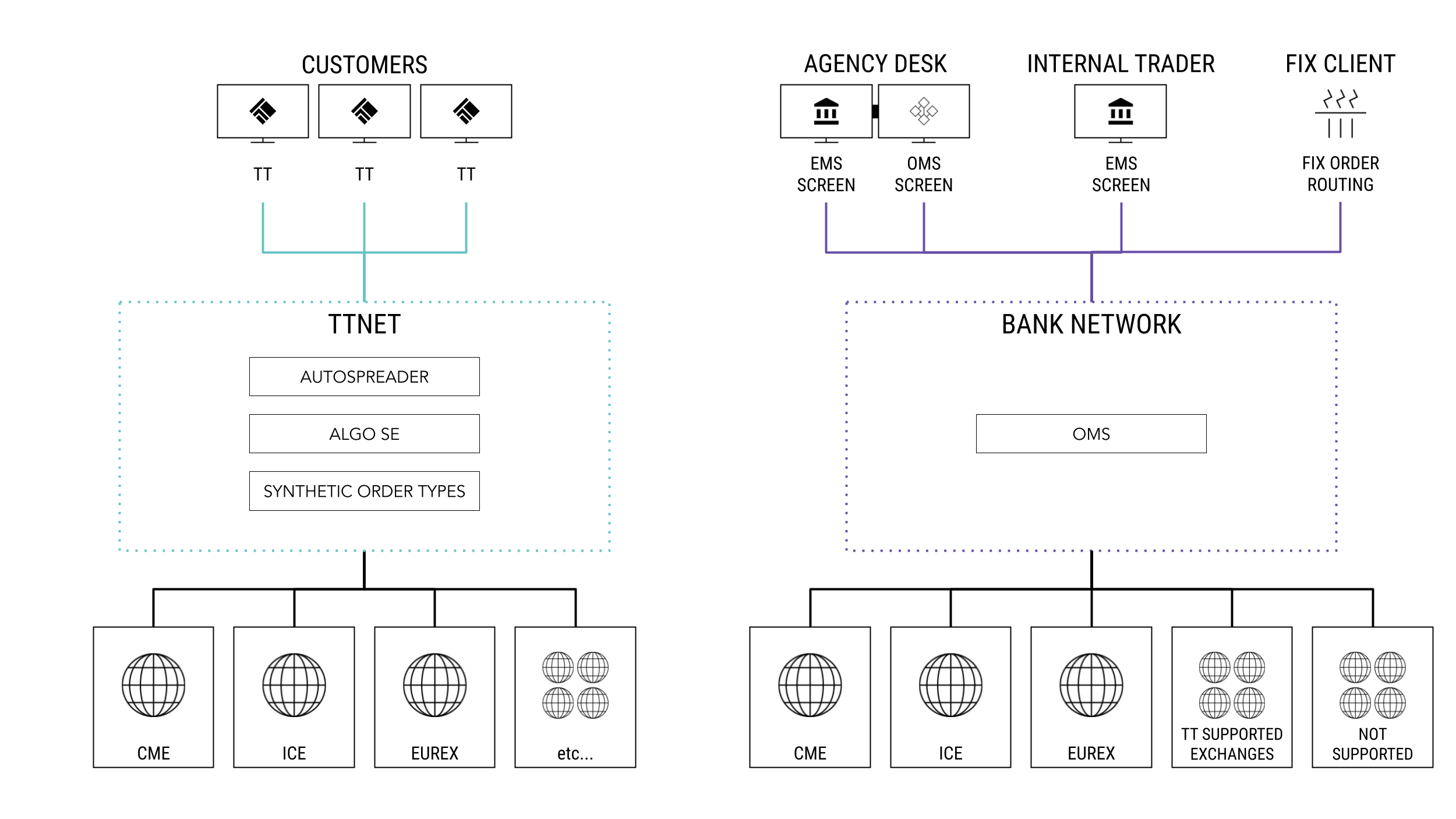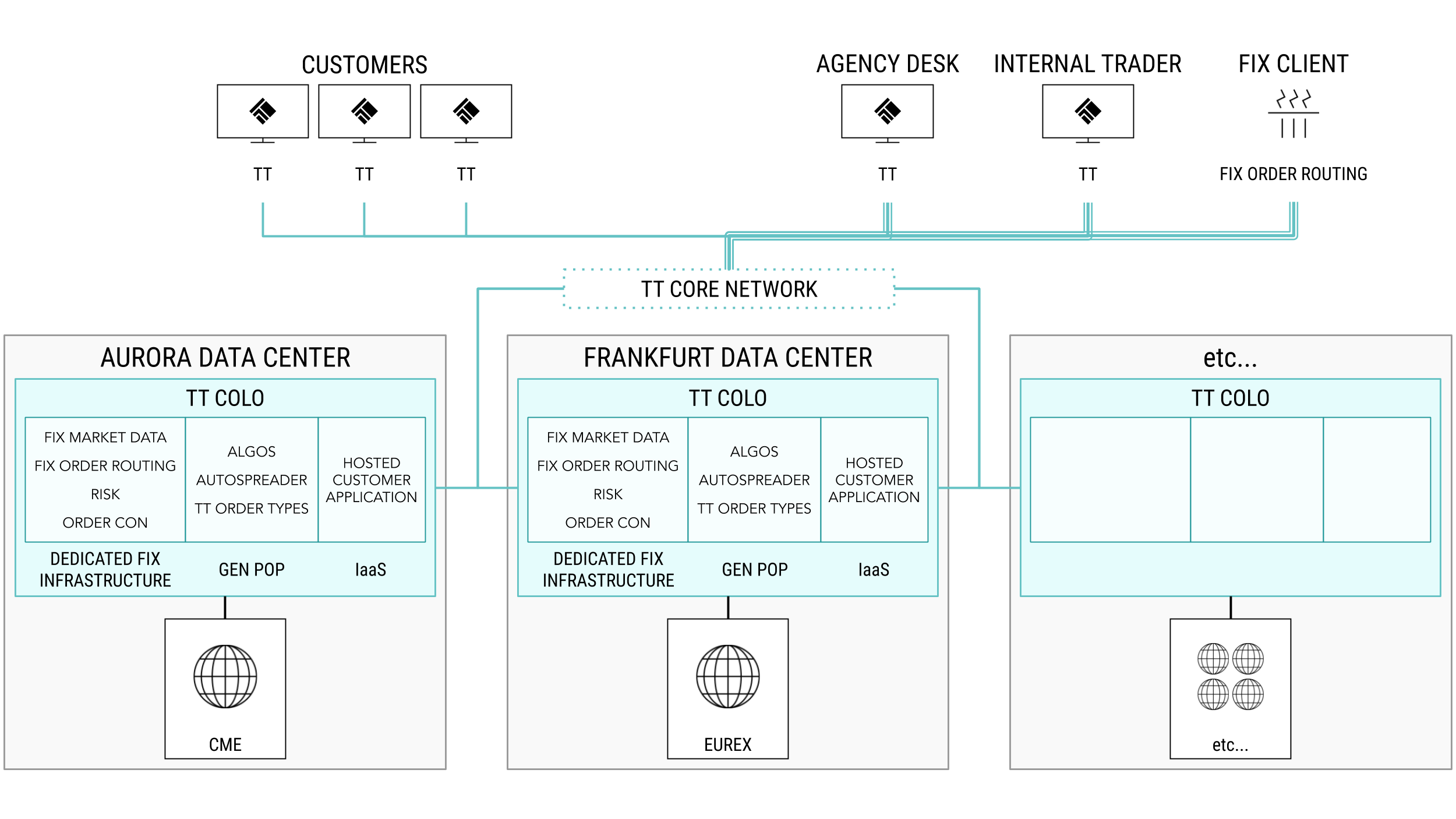 TT Enterprise Solutions
This is one of the many examples of how we work with a variety of clients to develop holistic enterprise end-to-end solutions. Contact us to find out more about how we can transform your business, maximize the value of enterprise workflow and optimize costs.