← Back to Trade Talk Blog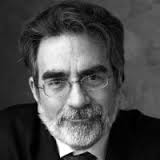 Peter Thomas is a senior vice president at Zaner Precious Metals, a division of Zaner Group. As a licensed floor broker, he was a filling broker in the silver pit back in the days when silver ran to $55 an ounce. He currently manages a global cash desk which handles refiners, recyclers, mining operations, and coin and bullion companies. His insightful opinions drawn from his 35 years of metals trading are frequently in demand by Bloomberg News, The Guardian, Hard Assets, Kitco, Futures magazine and other news outlets. Follow him on Twitter at @goldbug111.
How did you get involved in trading and what path took you to where you are now?
Peter: I am, or was, a second-generation floor broker. I started as a runner on the floor, and then my father sponsored my membership. I used to do my dad's charts in high school by hand before I could go to baseball practice. I ended up holding a silver deck and filling some of Nelson Bunker Hunt's orders back in the day.
Do you have a specific trading event or date on the calendar that you remember because of a big winner or a big draw down?
Peter: I remember making my first million and losing my first million. The latter I remember the most. My first big take was really the run form $7-$14 in silver. I traded that. My really big hit was when the exchange changed the rules and bumped up margins on silver and broke the market. It taught me a lot of lessons about trading and also truly humbled me and taught me that as a young gun, in fact I didn't know it all.
What advice would you like to share with anyone starting in trading today?
Peter: Always use stops. Stops make you money. Learn to spread trade. Only 3% of traders spread; it's worth the learning curve.
What is the next big thing in trading? Analytics? Virtual reality? Artificial Intelligence? Something else?
Peter: VR is where it's at as far as having 100 screens and all the things that you're going to need to have an edge. AI already exists in trading, but we're not supposed to know that! Some of the hunter/killer programs are amazing
Are there any interesting trades out there now you want to talk about?
Peter: The markets have gotten too violent in general. The intra-day moves are taking traders and hedgers alike out of the market. When you look at a market like silver where the swings happen so fast, it's not natural. Whether it's algos or new manual traders, we don't know, but the moves are hurting the overall market. Size in the market makes a world of difference, and spreads like the palladium/platinum spread are getting more difficult to execute. We have some producers that come in with the orders in the handful amount, but they require much more precision. The market demands spreading and hedging activity that eliminates tails.
DISCLAIMER FROM ZANER GROUP: Zaner Group does not name specific trade recommendations. Each client's situation is unique and Zaner Group crafts strategies to fit each individual client's hedging needs.