← Back to Trade Talk Blog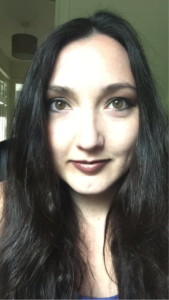 Lisa Ward has more than six year's experience working in finance and banking in a range of roles including operations, customer relations, project management, accounts and Treasuries. Her drive and enthusiasm for learning new things led her to discover a passion for markets—specifically for the oil industry. As a result of her love of oil, she co-founded an online community known as The Organization of the Oil-Trading Tweeters, or #OOTT on Twitter, which has grown to include several million members. Lisa and her co-founder, Samir Madani, also developed a way to track global maritime oil movements and created the TankerTrackers website. Follow her on Twitter at @Lisa_Ward1990.
How did you get involved in trading?
Lisa: It all started when I was sitting at the pub with my friend, whom I have known for over 12 years, just having a catch-up. He had been trading for prop firms for a few years, then moved on to just trading his own accounts. I asked him about what he traded and the different strategies and platforms he used. This conversation led me to do my own research on trading and trading tools, and my friend was a very helpful mentor. I would spend hours on the PC staring at my screens, watching the markets, doing research and watching hours-long videos. One piece of information led to another, and before I realized, it would be 2:30 a.m. and I would still be up. It quickly became an obsession.
Can you tell us the story of how you became the co-founder of TankerTrackers and the #OOTT hashtag?
Lisa: I had just started using Twitter, despite having had my account for a while, and began posting information about oil. Sam and I started following each other, and before I knew it, Sam sent me a direct message explaining that he had an idea and needed help getting it started. He wanted to develop a community of oil traders that tracked the activity of oil tankers around the world and shared that information with other traders. I had nothing to lose by helping, and thought that it would be a great way to gain more knowledge, transform the way information about the oil industry is shared via Twitter, and make it easier to find the latest news and updates all in one place. I immediately started applying #OOTT to all of my oil tweets and retweeting every oil tweet I came across, adding the hashtag. People then became curious as to what it meant, so we explained and encouraged everyone to start using it. We asked various journalists/reporters, companies, everyone we could to use #OOTT, which eventually led to it taking on a life of its own.
During that period, we got to work on finding a method that would enable us to track the maritime flow of oil around the globe. We started off small with just the Port of Houston and the Louisiana Offshore Oil Port (LOOP) using a Google Spreadsheets workbook. As we gained more knowledge and developed our tracking skills, we turned our focus from just two ports into covering the whole U.S. With further ambition, we decided to also start tracking all of the OPEC member countries. At this point, our workbook could no longer handle the vast amount of information we were processing, and with over 10,000 vessels in our database, it was easy to see why. So we decided to create a website that would be able to handle all of this data. Our idea was to look at automating some of the information in the future since it was so time-consuming to have only two people tracking so many tankers. This was the start of TankerTrackers, which was quickly featured in many articles, including one in the Financial Times.
We will be releasing our new TankerTrackers website shortly featuring a vast amount of capabilities and worldwide coverage, and I can't wait!
What are your top three requirements in a trading platform?
Lisa: First, charts that allow multiple symbols with the ability to add drawings, notations and advanced timeframe selections. Second, the ability to see volume, add in indicators and display Market Profile. Third, a DOM/ladder.
Can you give us an example of how technology has changed your approach to something in life, as much as it has changed your trading?
Lisa: Twitter has definitely been life changing for me. Without it, I would have never gotten to know Sam or so many of my other friends or been able to start  #OOTT and TankerTrackers. Twitter has been one of the pivotal pillars of my learning and continuous knowledge development. My trading would also be very different without Twitter. I use it to find out about news events as they are progressing and before news is officially released. Before I became active on Twitter, I didn't know it could be used in such a way and didn't realize how much of an impact it can have.
What advice would you like to share with anyone starting in trading today?
Lisa: Utilize all of the different resources you have, such as Twitter, and don't be afraid to ask questions.
Be prepared to put in a lot of hard work. If you aren't prepared to put in the hard work, there is someone else who will.
You don't always have to have an open position. Sometimes the best position is having no position.
Everyone trades differently, so you need to find out what works for you and build a strategy around that.
Always make a note of news events. You don't want to be taken off guard because of something like the latest FOMC.
Make sure to look into managing risk and using stops.
Never double down on a losing trade.