← Back to Trade Talk Blog
Since its inception as a stockbroker in 1975, long-time TT partner PhillipCapital has grown into an integrated Asian financial house with a global presence that offers a full range of services to retail and high-net-worth individuals, family offices, and corporate and institutional customers. While the company brought the PhillipCapital brand to London some time back, PhillipCapital UK (PCUK) became a separate entity only 12 months ago. We sat down with Jon Regan, CEO of the UK operation, to learn more about the company's offerings, differentiators and goals.
Tell us about PhillipCapital. What are your core offerings and differentiators?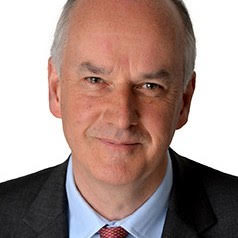 Jon: We do not have any scars! We are part of the PhillipCapital Group, which is an established brand based on solid governance. With more than 5,000 employees and over one million clients worldwide, assets under custody/management amount to more than $35 billion USD, with shareholders' funds in excess of $1.5 billion USD.
The role of PCUK is to not only leverage the Group, but to become a new entrant to a marketplace where client choice is contracting. Our goal was to build out our offering to specifically grow our on-exchange derivatives business.
We felt that the time was right to launch as an FCM in London due to the lack of choice for the client—there are very few new entrants. That being said, although we are relatively new to London, we have the privilege to leverage an already existing global FCM that is an established brand in Asia and the USA.
To that end, PCUK is committed to providing clients with both DMA and voice access to all the major global markets while delivering top-quality service. PCUK has invested in LME membership, with further strategic memberships to follow, plus we've partnered with new exchanges to enhance the client offering. Furthermore, PCUK provides access to all the major markets for both DMA and voice broked clients.
You've been a global TT partner for quite some time. What is your TT coverage, and why do your customers choose TT?
Jon: Yes, we have been a client of TT for many years. The TT brand enabled us to facilitate the high-volume futures and options client.
TT has grown with PhillipCapital from Singapore to Chicago to London. It has proven to be a great solution for the group.
The partnership saw us start off with Trading Technologies' original X_TRADER® platform, and now we have migrated onto the TT platform. We see the migration to TT as a positive step and inline with our company ethos to be efficient and disruptive, and bring innovation to our clients. Essentially, because of the way TT is designed—based on a hybrid cloud model and delivered via SaaS—we can very efficiently reach our clients and prospects with what would be deemed a low-touch solution with no user setup etc. The disparate nature of our business allows us to effectively manage a vast footprint of users.
What opportunities do you see in the markets right now?
Jon: Financial services can be an expensive place to operate, with an ever-changing regulatory environment that makes it challenging for large established businesses to operate. Being a recent entrant, PCUK has the benefit of implementing the latest technology from startup, and hence we can operate most efficiently and profitably where established participants struggle. With the benefit of sound financial backing, global reach and the best software tools, our client acquisition is picking up very nicely.
We are well positioned as a "new entrant" in London to capitalize on the PhillipCapital brand and offer a choice to a market place that is slowly contracting and in some instances withdrawing from either certain asset types or client types. The landscape has changed dramatically over the last few years; for example, we have seen:
Increased regulation that has dramatically increased the cost of doing business for all.
Unprecedented market events, namely negative oil prices to mention but one.
A global pandemic that has made institutions become more risk-averse and cost conscious than ever before. Some major players have ceased to operate in certain assets or indeed invest in assets that a few years ago would have been their primary markets.
Despite all of these and other challenges, our message in this environment is "we are open for business."
You also have a presence in Asia. What can you tell us about your business there?
Jon: With our comprehensive Asian market coverage, we are ideally placed to be a partner of choice in accessing Asia. The group has an incredible depth of memberships and offices all across Asia—we are always looking to maximize the opportunity this affords us as a global company.
The PhillipCapital brand has long been a partner of choice to many clients and also others who would be deemed to be in our peer group. We service the multi-faceted region of Asia with a local presence in most jurisdictions. While our offering includes futures and options, we also offer access to many other asset classes and other traditional banking services.
One thing about the industry is the ability to innovate. We have seen this with the major exchanges—namely CME but also The Small Exchange—bringing either new products or reducing the contract size of existing products. This will allow us and others to introduce these new products to the market. The market will also have to diversify to mitigate any concentration risk it may have in particular assets. But this should in turn encourage more innovation from all market participants.
Looking past 2020, what is your vision for the future of your company?
Jon: Once the world starts spinning again and in which direction and at what speed—our goals moving forward ;
To remain agile and evolve with the ever-changing landscape.
To become an established FCM of choice.