← Back to Trade Talk Blog
We recently announced that Applied Derivatives PTY LTD in Cape Town has become the first broker to distribute the TT platform from South Africa. The firm, which is celebrating its 20-year anniversary this month, provides our mutual clients with access to a broad range of futures and options listed on the region's largest trading venue, the Johannesburg Stock Exchange (JSE). We talked with the company's Founder and Director, Evan Feldman, to learn more about Applied Derivatives, economic trends in South Africa and the derivatives trading opportunities that exist on JSE.
Tell us about Applied Derivatives. How did the company get started, and what are your core offerings?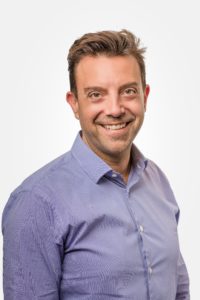 Applied Derivatives was founded in 2000 by myself, following employment as Managing Director of Peregrine Commodities, a division of the listed financial securities firm Peregrine Limited. Applied Derivatives prides itself by being at the forefront of technology since inception. This has enabled us to offer international firms easy access to African Derivative markets focusing on international give up agreements and seamless executions at competitive prices.
We offer brokerage services for JSE listed commodity, currency, index and equity derivatives. Our mantra is highly personal services to a few select international institutions. We have the network and ability to source flows and price intricate options structures across all instruments. We are a progressive firm that works with our clients and uses its long term and deep network to create efficiencies on client requests.
What is your current business like right now? In particular, is there anything you're working on that's new?
Our business has always been evolving and adapting to the ever changing trading environment. We are seeing an increasing demand for DMA through fast and reliable connections. We are currently working towards expanding our footprint globally to offer access to the South African derivatives market, and this is why we are so excited about our partnership with TT. Technology has changed society and business and this strategic partnership will ensure a modern, efficient and sustainable solution.
We are also in the process of fully digitizing our onboarding process with Onfido to create a static free and painless process of getting clients up and running.
You are the first broker in South Africa to provide direct connectivity through TT to the Johannesburg Stock Exchange (JSE). For our clients who aren't familiar with JSE, can you tell us about that market and the derivatives trading opportunities there?
The JSE was formed in 1887 during the first South African gold rush. The Equity Derivatives Market (formerly known as SAFEX) was established in 1988 to provide a secure and efficient on-exchange market for trading Derivatives in South Africa. The market can be used to trade index, single stock futures, exchange-traded contracts for difference (CFDs), index options, single stock options and other derivatives instruments in a transparent environment. Offering direct connectivity through TT provides international investors reliable, safe and secure access to this market.
The Equity Index Futures are the most liquid on-screen trading instruments. The near-dated ALSI is the most active contract with the underlying being the FTSE/JSE Top 40 Index (or J200). Total volume traded in September 2020 was over 600,000 contracts with a market value of R309billion. This cash settled future has main expiry months in March, June, September and December. The FTSE/JSE Top 40 Mini Index Future (ALMI) mimics the ALSI, but with a contract size of R1 per point instead of R10.
The JSE offers a wide range of currency derivatives, tracking the Rand exchange rate to the U.S. Dollar Currency, British Pound, Euro etc. The main hedging months are March, June, September and December.
What trends are you seeing right now in your part of the world with respect to the general business climate and its impact on the markets?
The South African economy has faced numerous challenges in recent years, even before Covid19. The instruments listed allow investors to hedge this risk and we are seeing increasing interest in currency derivatives trading for hedging the South African Rand against other major currencies. We are starting to see call spreads being priced on the top 40 index and particular mining baskets as the institutional markets starts to recognize the beginning of a commodity cycle bull market.
Looking towards year-end and into 2021, do you have any thoughts on where the markets are heading or what trends we might see?
There are signs of a commodity boom cycle and this is typically very beneficial for emerging markets. Emerging markets have lagged the developed markets for some years now, and we see this trend reversing with emerging markets outperforming over the next 8-10 years. The route for developed countries to create jobs which are so needed now is through infrastructure development. This will fuel the commodity bull market for years to come.