Innovation, capital efficiency and broad market access are the hallmarks of Eris Exchange, which lists standardized LIBOR interest rate swap futures offered through TT®. In this edition of "Five Questions with…," we talk with Geoff Sharp, who recently joined Eris as head of sales. We will explore how Eris continues to innovate and attract a broad range of clients to its market.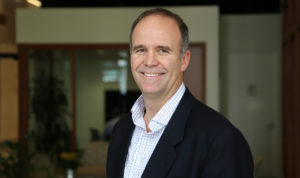 What brought you to Eris?
Geoff: After college, I spent my entire career in OTC markets; first structuring FX and interest rate derivative strategies for Credit Suisse in London, then trading both at Lehman in Tokyo and New York. This landed me on Lehman's OTC interest rates derivatives sales desk in 2005, and I then moved on to Nomura as it expanded its global markets franchise following Lehman's bankruptcy.