← Back to Trade Talk Blog
While Binance needs no introduction amongst crypto traders, I always look forward to introductions of the people making the next wave of big things happen within well-established companies. I was introduced to Josh Goodbody by a friend and realized in our first call that Josh has his hands in a lot of projects that will guide Binance's future. I personally look forward to learning more about Binance US and the Binance Credit Card offering. Check out what Josh had to say to my 5 Qs!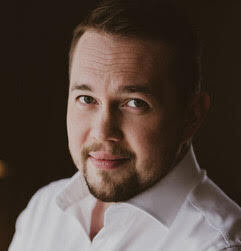 For Binance, as an early adopter who seems to have perfected having a distributed workforce from the get-go, how has the coronavirus pandemic affected daily life for a Binance employee?
Josh: Since inception, when the team was under 50 people, we were already working as an international and decentralized team. Working remotely remains an essential part of our work culture, with more than 1,000 team members in over 50 countries and regions working flexibly with strong collaboration across several different time zones. The new work-from-home phenomenon due to COVID has, thankfully, left little impact on the team. We of course do not have the ability to see each other face to face, or connect with our local communities at events, but we see this as temporary—in the interim, we are making the effort to turn on our webcams and jump on webinars and video calls.
Your title is Director of European and Latin American Growth and Institutional Business. Can you describe what your role is for the company from the UK?
Josh: I lead regional growth and development of Binance's local teams and institutional markets in these regions. The role is varied and I'm fortunate to be working across various product areas and regions—we are laser-focused on building a local presence in our key, and emerging, markets. We see a strong correlation between building a local community and the continued success of our business.
Everybody knows that Binance has been one of the innovators in crypto. Recently, the company has been making some big strides outside of binance.com. Can you talk about how all these separate initiatives get balanced so that with a modest-sized employee base, you're still able to crank out new product offerings at such a fast pace?
Josh: Being a globally distributed team has given us our edge in growth. We are able to pivot resources and build hubs of regional expertise rapidly, which has allowed us to scale products and services aggressively. The crypto market is 24/7, and we have been able to optimize our strategic thinking around this never-ceasing marketplace. The roots of this ethos, of fast and agile growth, are mainly attributable to [Binance CEO] CZ's leadership and the core values—he hires wisely, getting very hands-on during the interview process, and this has allowed him to install an ethos across the company to continually push boundaries, and not being afraid to fail; we believe in building resilience to continue building and pushing out new products.
Many TT users are in the U.S., and they have been shut out of much of the worldwide crypto trading scene. Binance US is hoping to fill some of that gap to have better crypto offerings in the U.S. I know you work with the U.S. team as well. Can you talk about the value that Binance US can bring to a U.S. trader or investor?
Josh: Our local partner, Binance US and their CEO Catherine Coley can speak better to that. They have been working relentlessly to build their platform and have been focused on lowering the barriers to entry, pioneering the lowest trading fees in the market. We're thrilled with their work and caliber of services for U.S. retail and institutional customers and look forward to seeing their continued growth.
What can we expect from Binance in 2020? Give us a feel for what is on the horizon and what you are planning.
Josh: We are going to be scaling our local presence in a number of key markets. This will allow us to build better products and deliver tailored regional services. A great example of this is our upcoming Binance Card product, which will bring a truly crypto-compatible payment card to our global user base. In addition, we recently launched our Mining Pool product, which aims to make mining accessible for all. We also continue to focus on driving user adoption and utility for BUSD, our native stablecoin. We now have the fourth largest stable coin in the market, and we are focusing on further growing its daily utility.